FREE is pleased to tell its friends and supporters that much of our work is also available on the new website ThisIsBozeman.com. This includes the weekly FREE Insight essays plus descriptions of programs and links to videos we produce in our policy salon series (http://thisisbozeman.com/the-well/john-baden-free-insights). Over the decades, FREE associates have hosted a great many visitors to Bozeman. Visitors include hundreds of Article III federal judges, business and foundation leaders, scores of academics including half a dozen Nobel Prize winners, several of them multiple times. Many of our guests became interested in and attached to Bozeman. The ThisIsBozeman website will enable them to keep up to date on their adopted favorite town.
You have probably seen a Gideon Bible.  Gideon International is an evangelical Christian organization founded in 1899.  Its 300,000 members place Bibles in hotel and motel rooms in the United States and 200 other nations.  (They also distribute Digital Camouflage/Desert Camouflage Bibles to military units.)  Since placing its first Bibles in the Superior Hotel in Superior, Montana in 1908, Gideon International has donated some two billion bibles.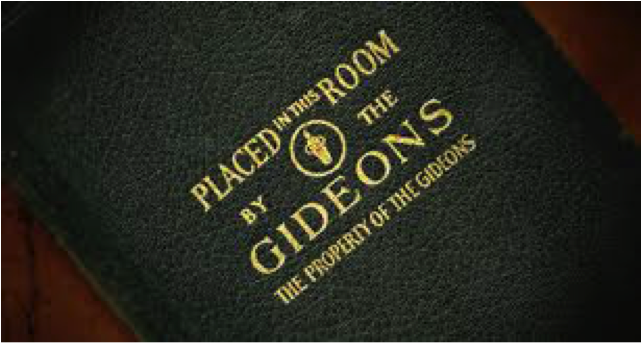 Many people of goodwill, in an effort to help others, emulate the Gideon book giving strategy.  They discover a book they value and believe it will benefit their friends.  They then buy copies and give them to thoughtfully selected friends and relatives.   
Ramona and I occasionally find a book whose message has improved our lives in some meaningful, significant way.  We buy a case of these books and give them to friends and relatives whom we believe will be receptive.  
A decade ago we did this with a book for people over 50. Chris Crowley's Younger Next Year: Live Strong, Fit, and Sexy   is a constructive, fun, and optimistic book.  Among the recipients were physician friends and Steve Roderick, general manager of The Ridge, our favorite health club.  All recipients continue to recommend the book to patients, staff, and clientele. Younger Next Year is still a best seller.  You are likely to meet successful people inspired by it. 
The latest book we share in this manner is by an economist friend, Prof. Russ Roberts of GMU, George Mason University.  Its unusual title is How Adam Smith can Change Your Life: An Unexpected Guide to Human Nature and Happiness.  We give copies to our friends and as graduation presents to our friends' children.  Understanding the messages of this book will help them have happy and productive lives.  
Russ, an Orthodox Jew, inspired our minister, Rev. Dave McConnell of BUMC, Bozeman United Methodist Church, to devote two sermons to the book's fundamental questions:  What is the good life? In what kind of society do we want to live?  How do we get there?  Smith addresses these key questions in his neglected and nearly forgotten 1759 book The Theory of Moral Sentiments.
Smith alerted us to dangers of money, fame, and power. According to Prof. Roberts, Adam Smith "...wrote as eloquently as anyone ever has on the futility of pursuing money with the hope of finding happiness." I am grateful indeed to Russ for reviving interest in this book.  Among other reasons, it helps explain Bozeman's increasing attractiveness.
Few people move to Bozeman to maximize financial income.  Other reasons explain its multidimensional boom.  The obvious ones include spectacular environmental amenities, excellent transportation, and the culture that naturally arises around a major research university.
International and national forces beyond anyone's control drive Bozeman's upward trends.  This growth has many obvious and hidden costs but alas, it will probably accelerate.  I will explore some of the reasons in future columns.  Many well-intended people also address the challenge of managing this growth.  I will remind them that not all good things go together, especially not good intentions.